Gender Reveal + Baby Shower Celebration
When: Saturday - October 15th, 2022
Where: Our house in Kingsley (message us for address)
Time: 2pm - 5pm
Reveal: 3pm
We will have appetizers and drinks through the celebration. No booze! ;-)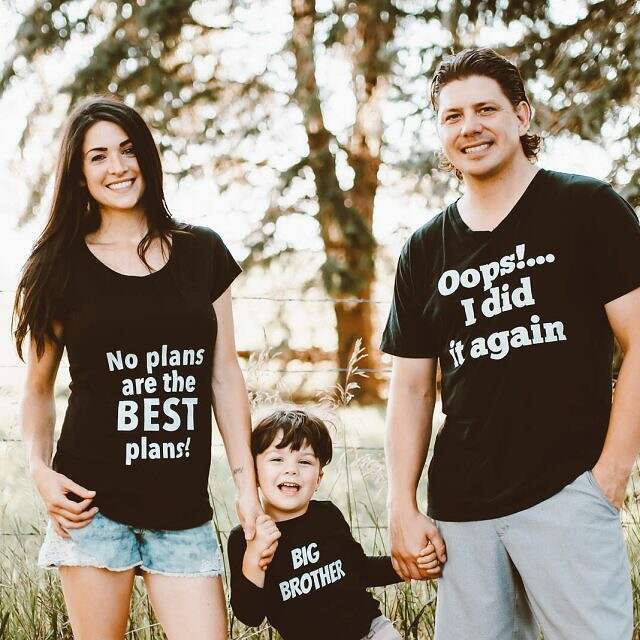 For anyone wanting to send or bring gifts:
Registry:
This is a very neat site. It will link you to the item where to purchase. Once you have purchased, you can mark that as so and others will see it as not available. There are notes on some items as well size, color, count etc. Please see below for things we will not need should you not want to order online or can find locally!
>>> http://babylist.com/davisbabya  <<<
You will see a few things for both kids or just Arlo. We plan to let him open all gifts for more excitement of Baby's arrival.
There is also many items for the home birth or us parents in general. Anything on the list helps in preparation of caring for baby, so we will appreciate any contribution, even if it's not "for the baby."
Due the last week of January.
Things we don't need/ already have from Arlo:
-blankets
-white onesies
-hats
-bibs
-0-3m clothes (does not fit long with cloth diapers)
-books 
Things we won't use:
-plastic
-polyester clothes (100% cotton on skin)
-swaddles
-pacifiers
-bottles
-regular diapers
-anything with a scent (wipes, lotions, wash etc)
-anything that makes an unnatural noise! (other than sound machine)
Shipping address if needed:
Jamie + Cody Davis
4242 Gordon Dr
Sioux City, IA 51106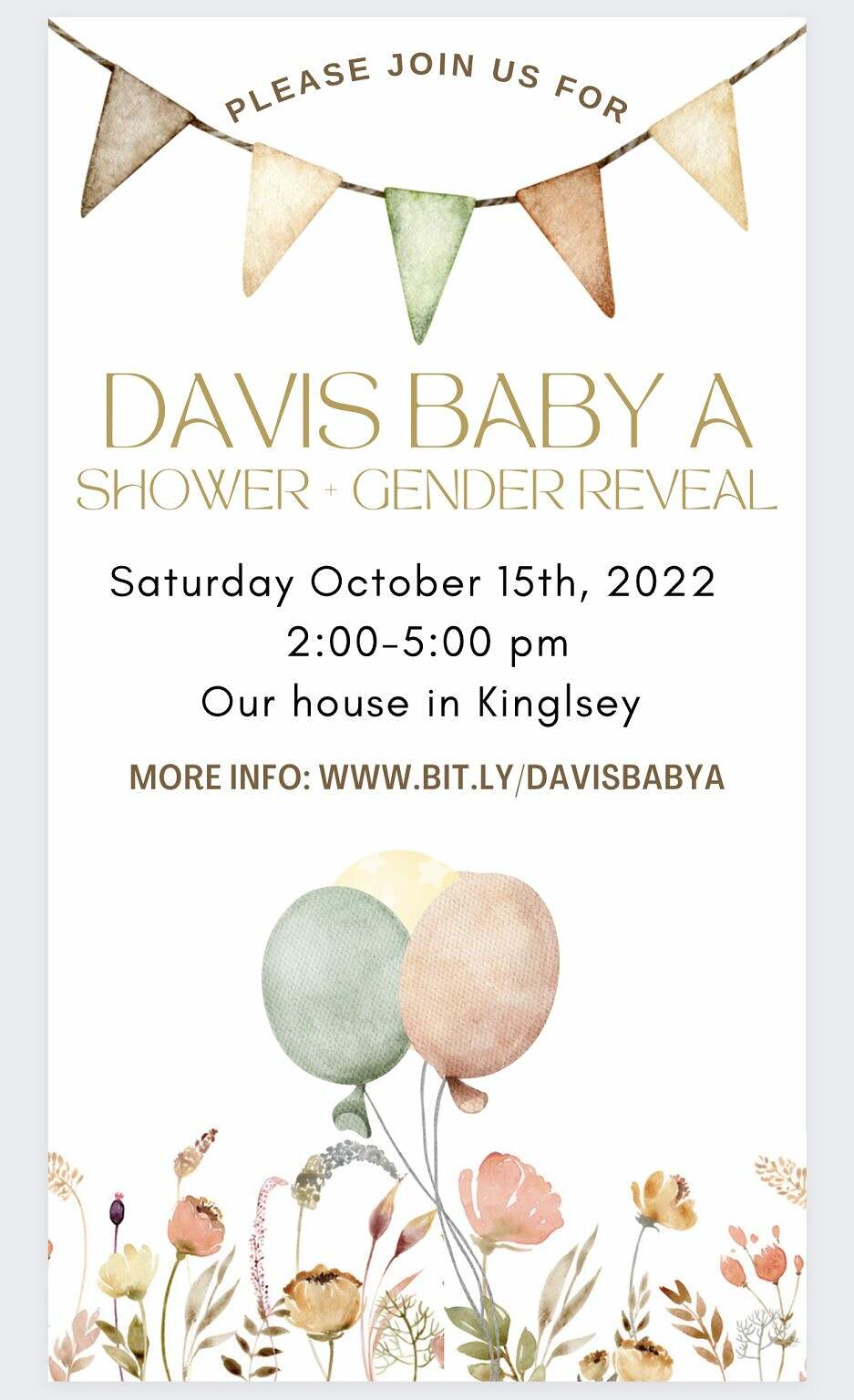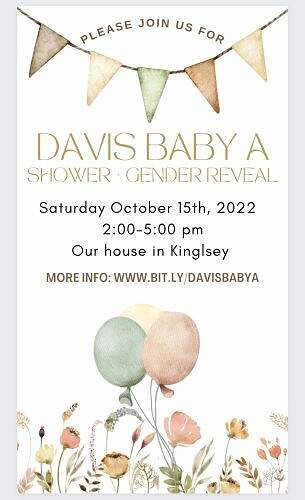 We can't wait to have you as part of this celebration for our second Baby A!